2016-17 CMB Bugler – Ben Lucas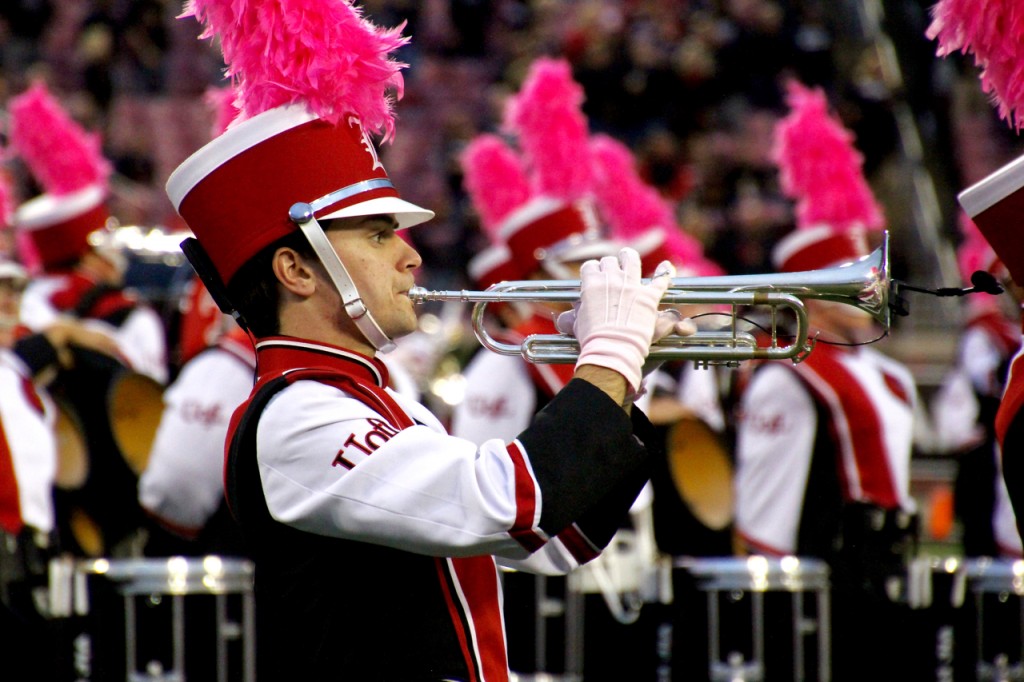 The 2016 CMB Bugler is Ben Lucas: Ben is from Kenton County where he graduated from Scott High School. The CMB Bugler is chosen each year at blind auditions during the first week of Band Camp. The Bugler plays the Call to the Post at every home football game and at other special events. Ben is the third CMB Bugler and is the first Freshman to hold this prestigeous position. He is a 2014 Alum of The Kentucky Center Governor's School for the Arts, his major at UofL is Trumpet Performance, and he is a member of the UofL Wind Ensemble.
2014-2015 CMB Bugler – Michael Young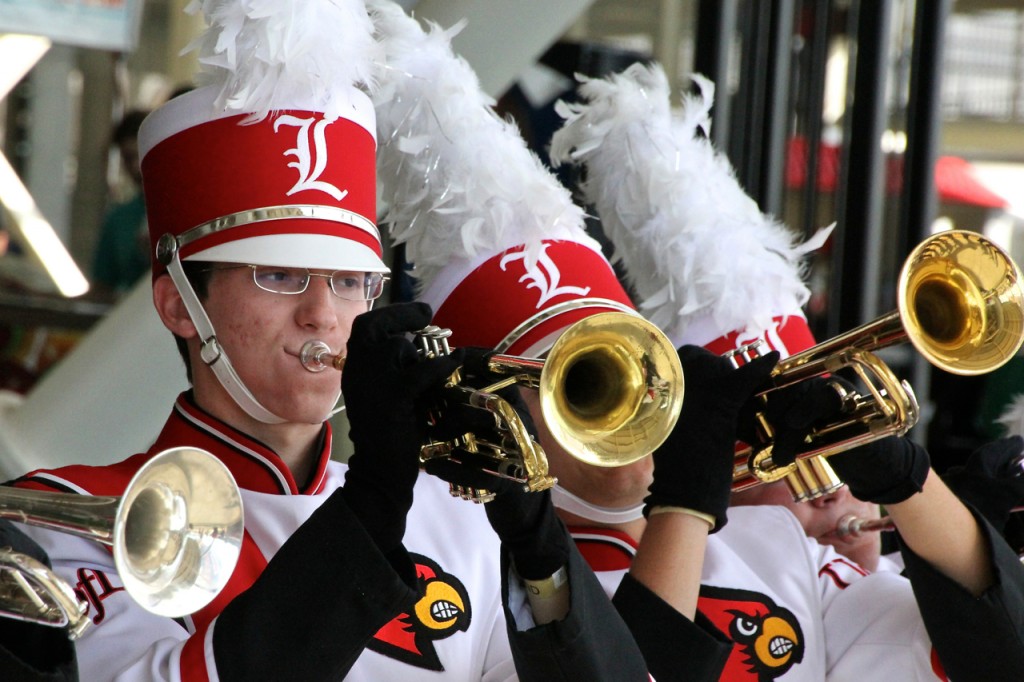 2011-2013 CMB BUGLER – Chad Ward
Chad Ward was a beloved member of the Cardinal Marching Band for 5 years and represented the trumpet section at the highest level. He was the first student to win the title of "CMB Bugler," a position he earned by blind audition 3 years in a row. Chad was a soloist with the band at every home game and regularly represented the band as a soloist for special events. Chad was known for his joyfulness, a playful spirit, and the ability to always make people laugh. He was a bright light for those around him and will be deeply missed.
Chad passed away in January of 2016 after an auto accident. The CMB is honored to have known him and grateful to have been blessed by his many talents.
Cardinal Forever!